How to Use Wall Art and Decor To Change Your Office Space
Do you need to fill a space on your office walls with something eye-catching? If you do, perhaps some sophisticated decor will make the difference. Discover the best decor and office space wares to put the finishing touches to your office.
Wall art and decor are not only ideal accessories for a house, a living space or for home decor. These decorative items can brighten an office space and make the perfect statement. Whether you want to accentuate a modern or traditional look, you can choose the perfect piece to tie in the designs and styles of your office space.
But selecting and using wall art and decor can be difficult. The selection of great wall art and decorative items may overwhelm you when choosing the perfect items – the options seem endless. Unsure how to add decor and wall art to your office space? Read on to find the best ways to use these decorative items when decorating your office space.
What is the Difference Between Wall Decor and Wall Art?
While the purpose of wall decor is to embellish your space, wall art has a more profound meaning. Wall decor makes a space decorative, while wall art, such as wall prints, wall hangings, framed prints or canvas prints, can express and evoke a deeper emotion when someone enters your office space and looks at it.
What Kind of Wall Art is Most Popular?
Out of the vast collection of wall art available, such as art prints, abstract art or colourful prints, there are many popular options. If you're considering hanging wall art in your office space or decorating your room with them, here are the options that create the best effect:
Canvas prints – from coast to nature scenes to portraits, the subjects in canvas prints give an office space character and can look vibrant and beautiful. Whether your office space has a modern or traditional feel, its look can capture the attention of your visitors when you select floating frame prints with engineered wood frames or split canvas prints.
Paintings – whether you choose a landscape style or an abstract art option, paintings are popular options that suit a range of office space styles. If you shop for paintings that match your office space decor, palette and colour scheme, you can create a complementary and harmonious look for the space.
Modern art photographs – by selecting modern art photographs or digital art photography to hang in your office space, you can evoke a modern style and a sense of contemporary beauty.
How Can I Make My Walls Look Interesting?
Other methods you can use to make your walls look interesting include filling your space with sophisticated office space items. Some of the best office wall items you may consider include clocks, photo frames and mirrors.
Mirrors for Office Spaces
If you don't want to commit to a statement piece of artwork or install wall hangings in your office, mirrors for office spaces are an excellent option. Mirrors are not only for the bedroom or your hallway; they can add a sophisticated look to your office.
There are a couple of sizes and shapes to choose from when hanging a mirror in your office. You may select an oval mirror or a round mirror, such as the STACEY Black Aluminium Mirror, to move away from the standard square-shaped mirror. You may consider a more eclectic look and select several smaller mirrors to fill your office space, or choose one large mirror to brighten the space and make it look bigger and more inviting.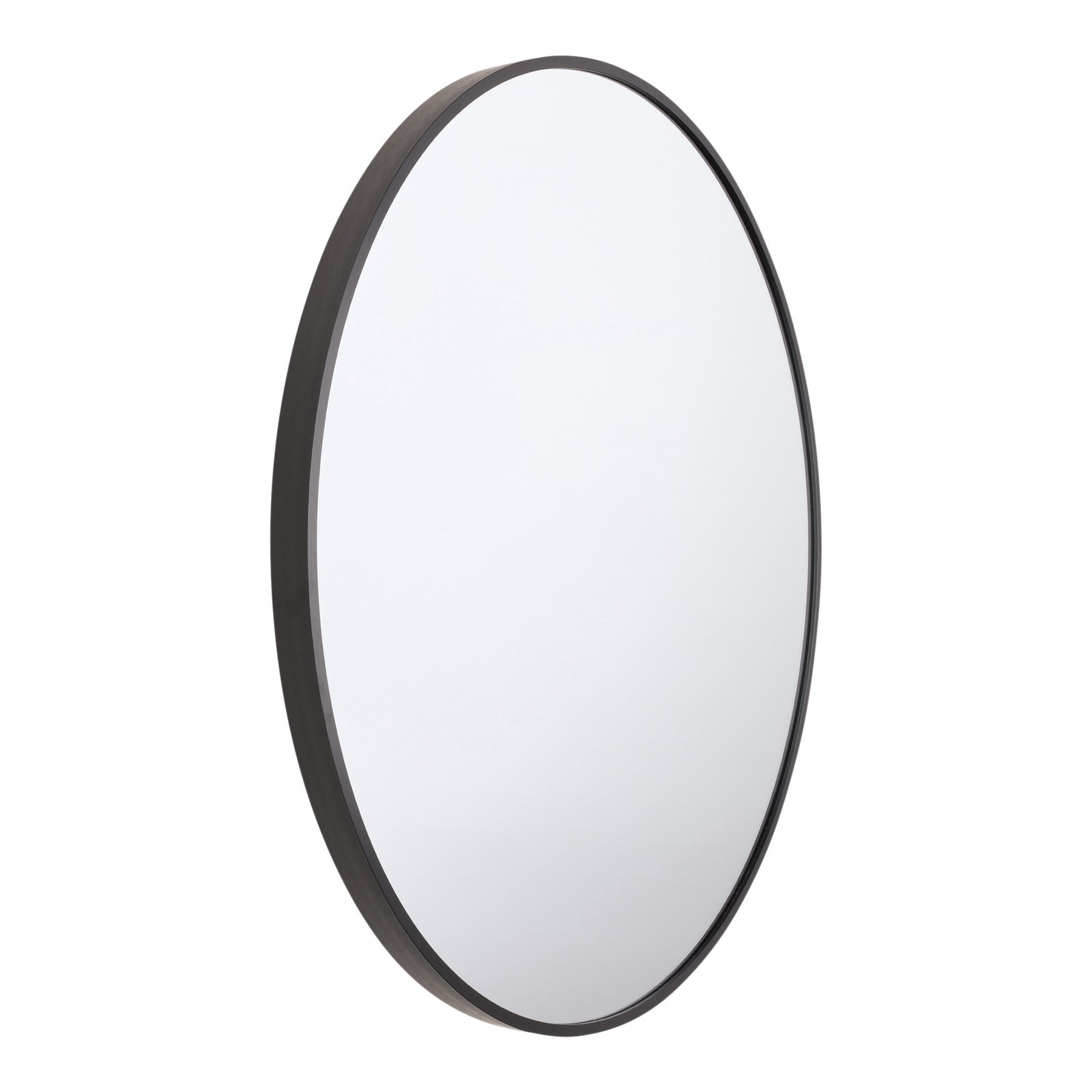 ---
Available in 60cm and 80cm
2.8cm Depth
Aluminium Construction
Matte Finish
Available in Black and Champagne Gold
Weight 4.16kg
Beautifully designed by One Six Eight London
Pickup available at 78 Herald Street
Usually ready in 1 hour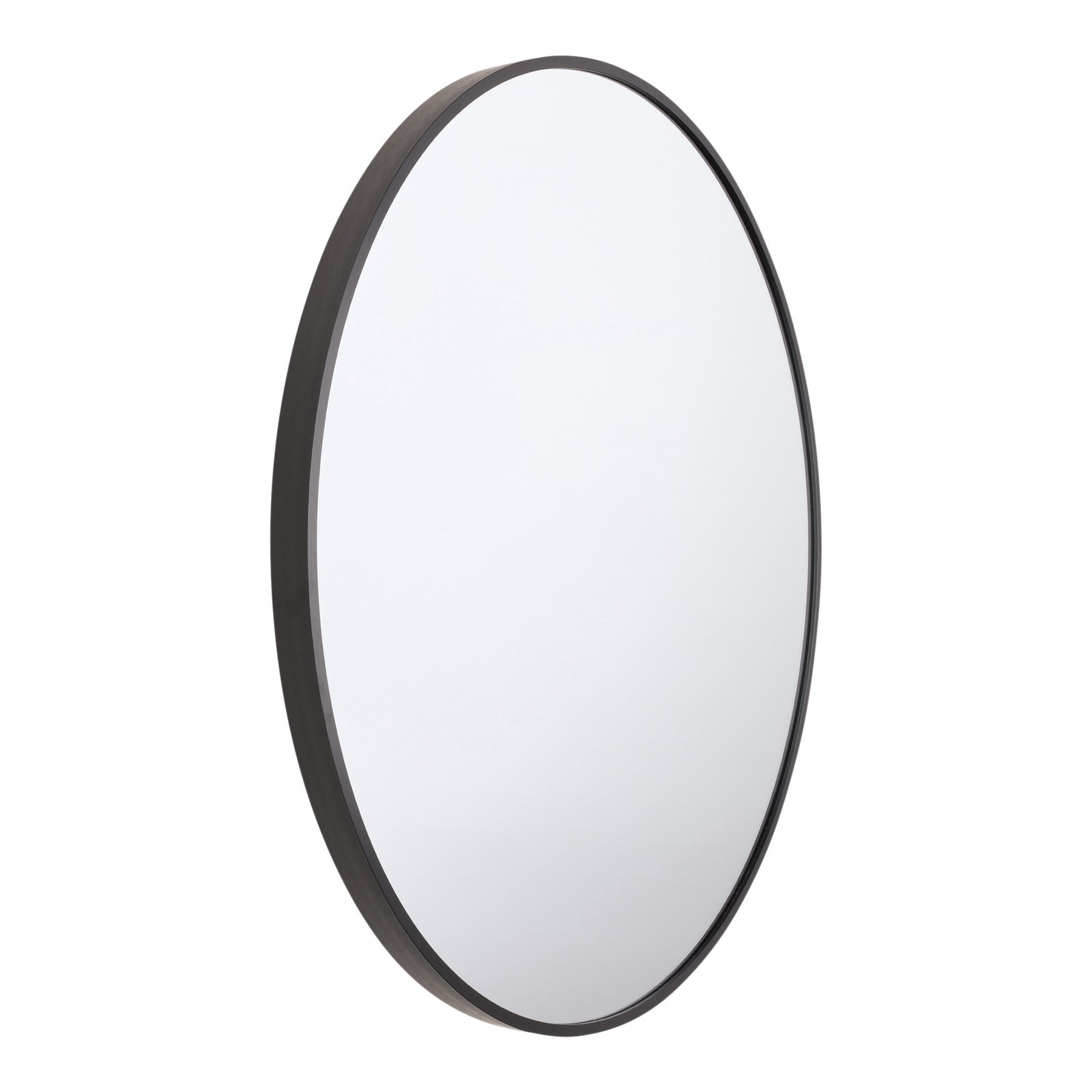 STACEY 60cm Black Aluminium Mirror
78 Herald Street
Cheltenham VIC 3192
Australia
Photo Frames for Office Spaces
With photo frames for your office walls, you can give your wall prints or art prints the final touch and make them stand out. Finding the perfect photo frame can attract attention, and the best place to find them is in a quality homeware and home decor store.
Which photo frame is ideal for your office space? There are plenty of options. Something like the Floral Glass Photo Frame will complement a nature-inspired office theme; its shimmery surface and botanical garden design will reflect the light and create a warm look for your office. 
You may consider a simple photo frame that still offers the sophistication you're looking for for your office. The CLARA White/Rose Gold Glass Photo Frame will give you the right balance of simplicity and chic appeal. It works if you aim for an Art Deco style for your office and want to display paintings proudly.
---
Display treasured photographs in style with this elegant glass frame. Crafted with a highly-polished finish and vintage-inspired bevelled edges, this is a chic addition to your room decor. Prop your framed family photo on your bedside table or arrange a group of faded sepia portraits on your vanity table for an authentic Art Deco look. The scintillating glass will showcase your snaps to perfection while upping the glamour in your space.
Glass frame with bevelled glass edges
Freestanding design with black stand
The perfect partner to our glass jewellery boxes
Available in 4" x 6" and 5" x 7" photo sizes
Available in multiple colours
Pickup available at 78 Herald Street
Usually ready in 1 hour
CLARA 6 x 4 White / Rose Gold Glass Photo Frame
78 Herald Street
Cheltenham VIC 3192
Australia
Clocks for Office Spaces
Clocks may be practical, but they can also make a statement about the style of the room. The choice that awaits you is wide – simple designs, larger sizes, sleek colours such as black or silver and various materials such as metal or wood can all make a different impact.

Aiming to create a modern look for your office space? The EMILIA Wall Clock is a top office and homeware option that can accentuate a modern look. Its minimalist style, silver hands, and wooden dial will complement your modern office space and enhance its contemporary look.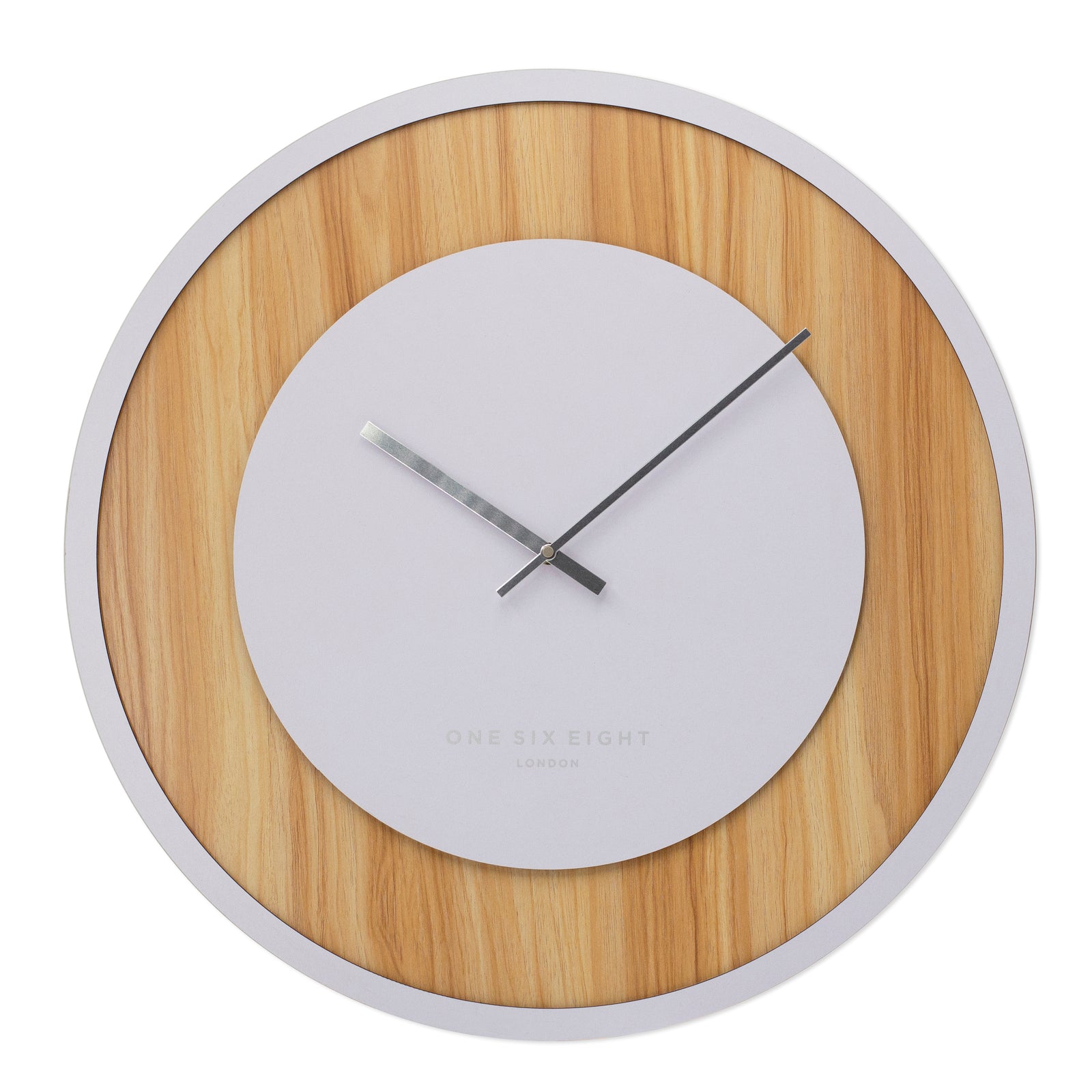 ---
Available in 40cm or 60cm
Silent movement / mechanism
Available in Various Colours
Open Dial
Wood Vaneer Dial
MDF Construction
Silver hands
1 x AA Battery
1-year manufacturer's warranty
Pickup currently unavailable at 78 Herald Street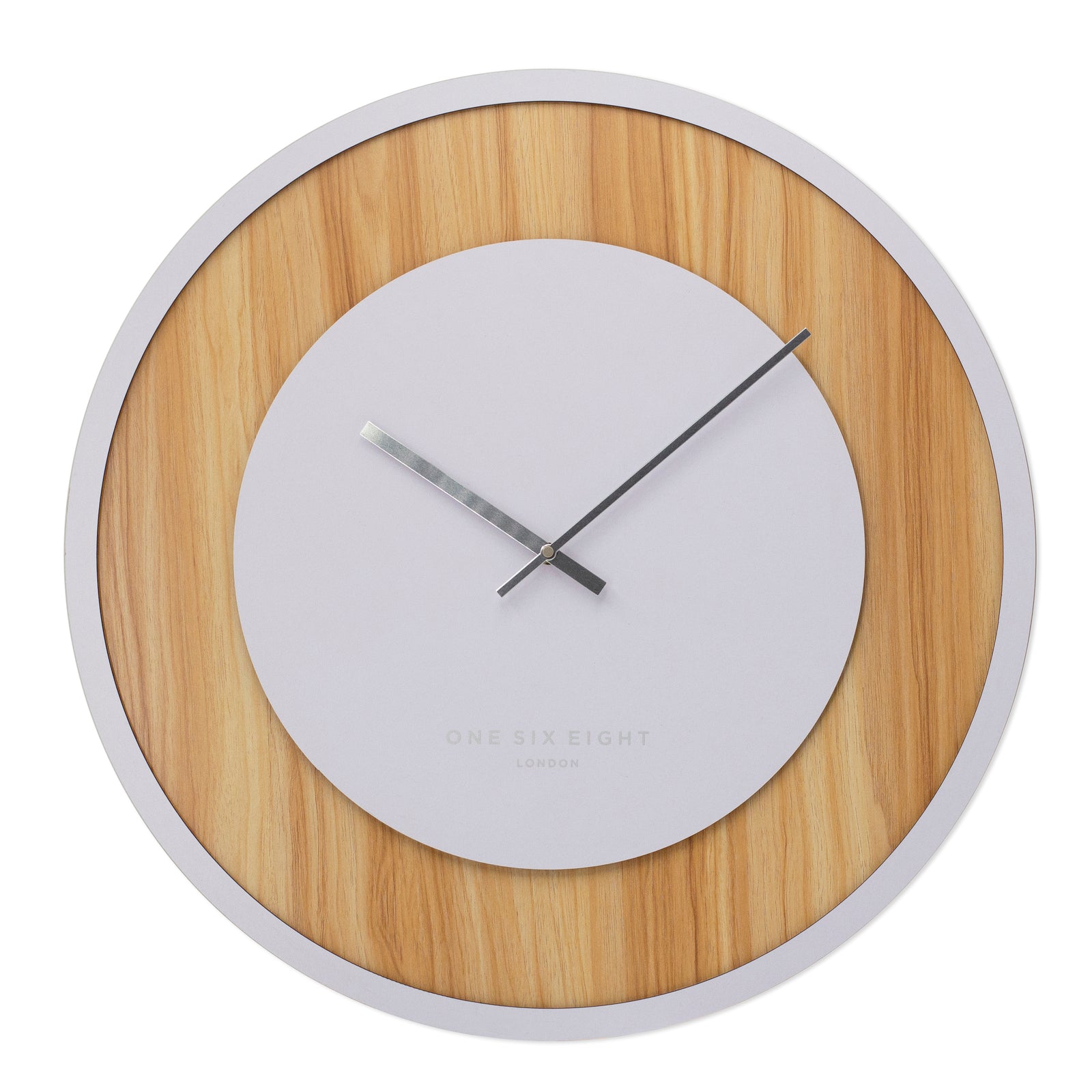 EMILIA White 60cm Silent Wall Clock
78 Herald Street
Cheltenham VIC 3192
Australia
How Do You Arrange 4 Pieces of Art on the Wall?
A few simple steps can make styling your office space with four art pieces easier. Here are a few tips and steps to arrange four paintings on the wall of your office space.
1. Consider the Shape
Some of the most attractive designs that include four pieces of wall art are arranged as if they were a single piece. So, which shape should you consider when arranging wall art? Consider arranging and hanging them as one square, with each piece of art forming the corners of the square. This approach will create balance in your office space.
2. Think About the Height of the Art
Part of placing your pieces includes thinking about the level of the art or how high up the wall they should sit. Too low, and the art may not make the impact it was designed for. Too high, and your guests may have to stretch their necks to view the pieces. To get the correct balance, always ensure the centre point of the art hangs at eye level.
3. Think About the Spacing
Spacing the artwork in a square shape is important because it can create the illusion of a single, unified display. So, before you hang the art, take a moment to consider the spacing between them.

To keep things symmetrical, maintain an even space between the art and ensure the pieces are not more than six inches apart. The ideal spacing is approximately three inches.
4. Consider the Placement with the Furniture
Whether you're hanging the four art pieces behind a table or a large chair, considering the placement of the work with the furniture is important. Paying attention to proportion is the easiest way to create balance in the office, avoid too much empty space, and ensure that all items make the impact they should.
Get Perfect Office Decor for your Space from One Six Eight London
One Six Eight London is the best place to find affordable office and homewares to decorate your space. We are keen to ensure you find the perfect wall decor for your office so you can enter the room and take in a balanced, professional and sophisticated vibe.

Our stock includes the best quality wall clocks, photo frames and mirrors that you can match to the style you want to achieve. Simply browse online at One Six Eight London to find the best options for your office. We're excited to help you make the best statement with your office designs.