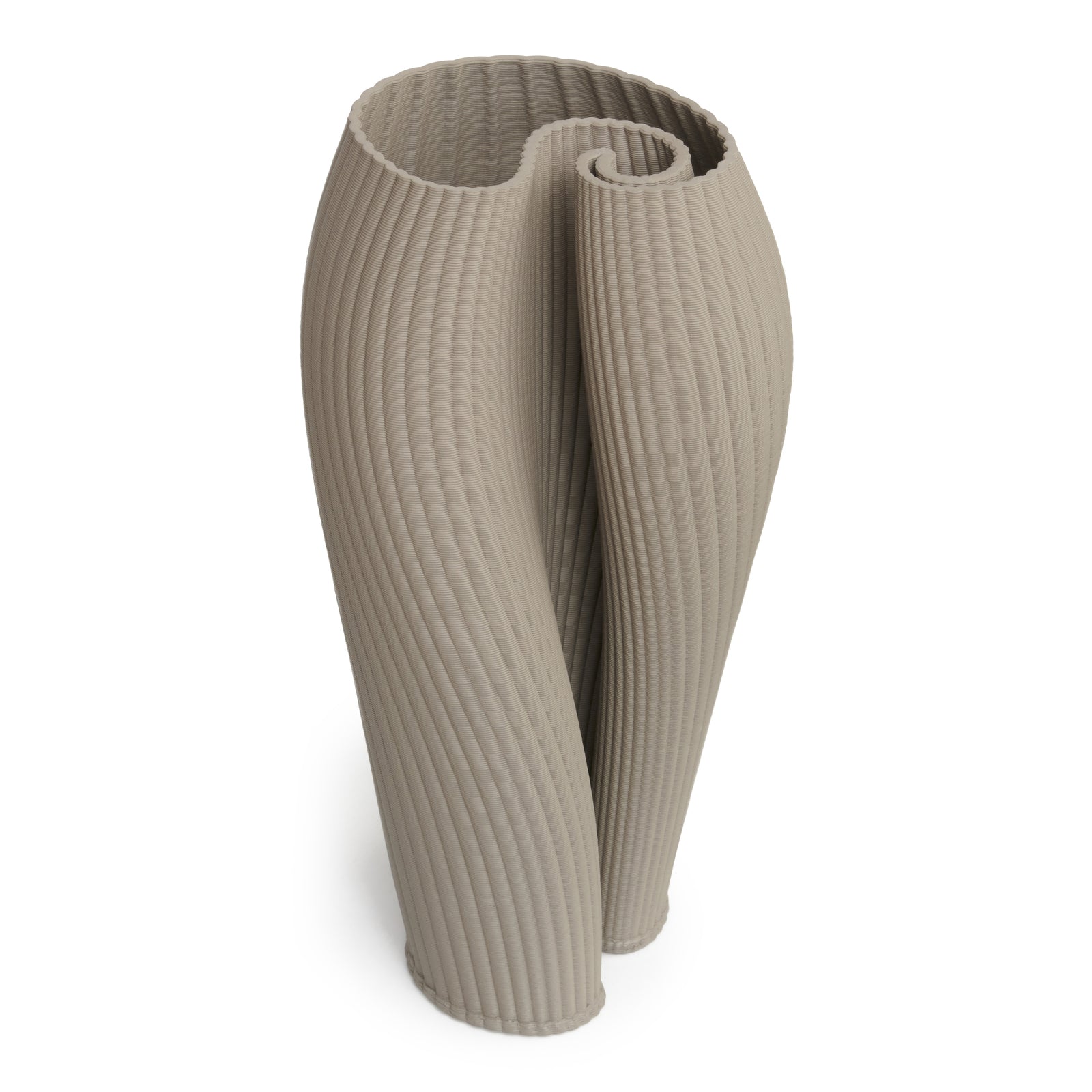 RUBY Tan Vase 33cm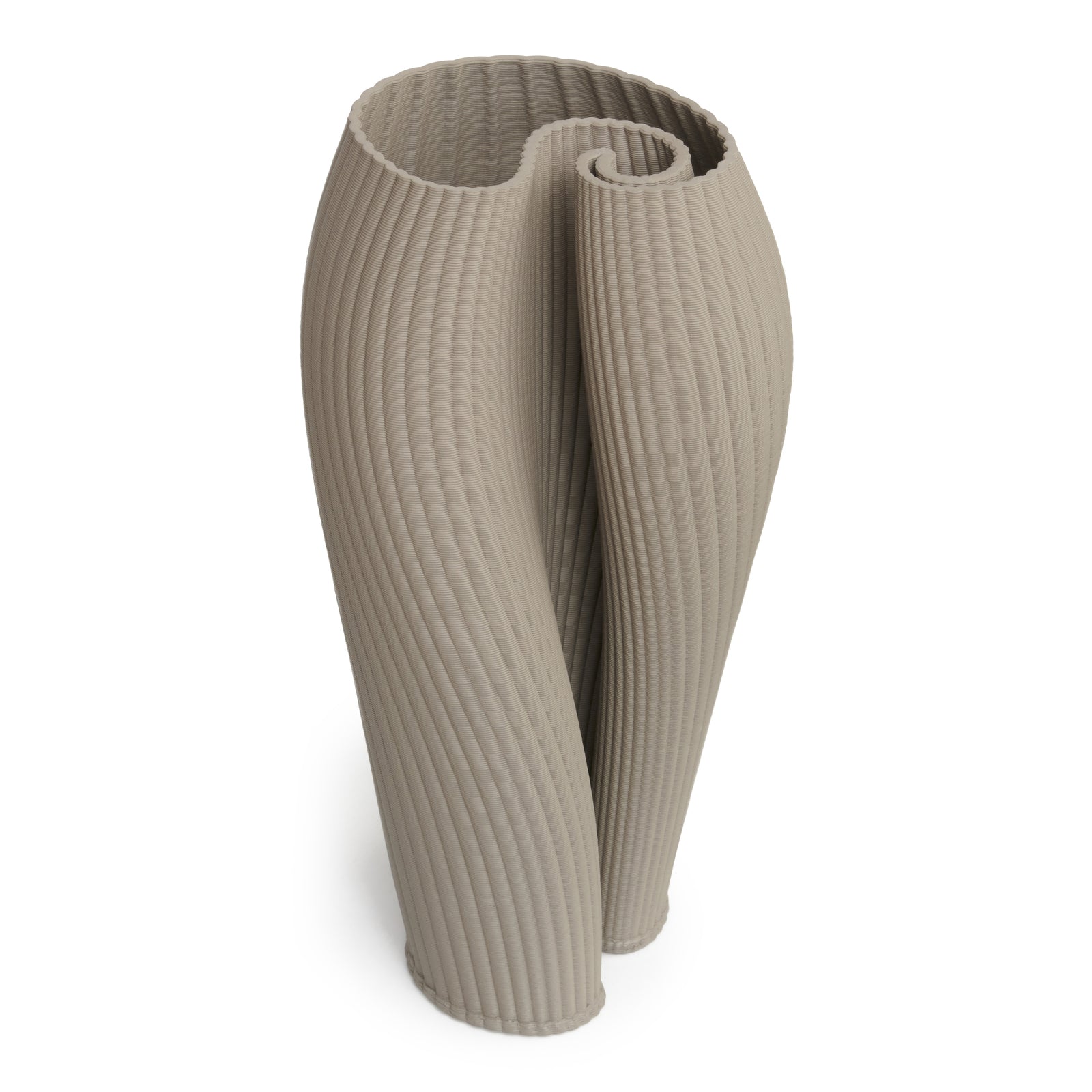 Our Ruby vase is a stunning homage to the timeless elegance and natural allure of conch shells. Inspired by the graceful curves and delicate textures found in these ocean treasures, this vase brings a touch of coastal beauty into any space.
Crafted with meticulous attention to detail, the "Seaside Serenade" vase mirrors the organic form of a conch shell. Its gently spiralling shape and intricate ridges replicate the mesmerizing patterns and textures found on these seashells. The smooth and lustrous surface of the vase further accentuates its resemblance to the captivating beauty of nature.
Made from high-quality materials, this vase is not only an exquisite decorative piece but also a functional vessel for displaying flowers or botanical arrangements. The wide opening and deep interior provide ample space to create stunning floral compositions, while the sturdy construction ensures stability.
Our collection of vases combines both cutting-edge 3D printing technology as well as individual craftsmanship involved in the creation of each vase. Because of this process, slight variations in shape and finish may occur. These variations are a testament to the artisanal nature of the production process, making each Ruby vase a truly one-of-a-kind piece. You can take pride in owning a vase that carries the marks of the artisans' handiwork, showcasing its individuality and uniqueness.
Indeed, the beauty of the Ruby vase extends beyond its visual appeal. One of its notable features is its exceptional water resistance, making it fully waterproof. This means you can effortlessly place water and flowers directly into the vase without any concerns or the need for an additional container.
Dimensions: 33cm tall, 17.5cm wide, 17.5cm deep
Colours available: Charcoal Grey, Tan, White
Material: Ceramic
Finish: Matte
This product has no reviews yet.