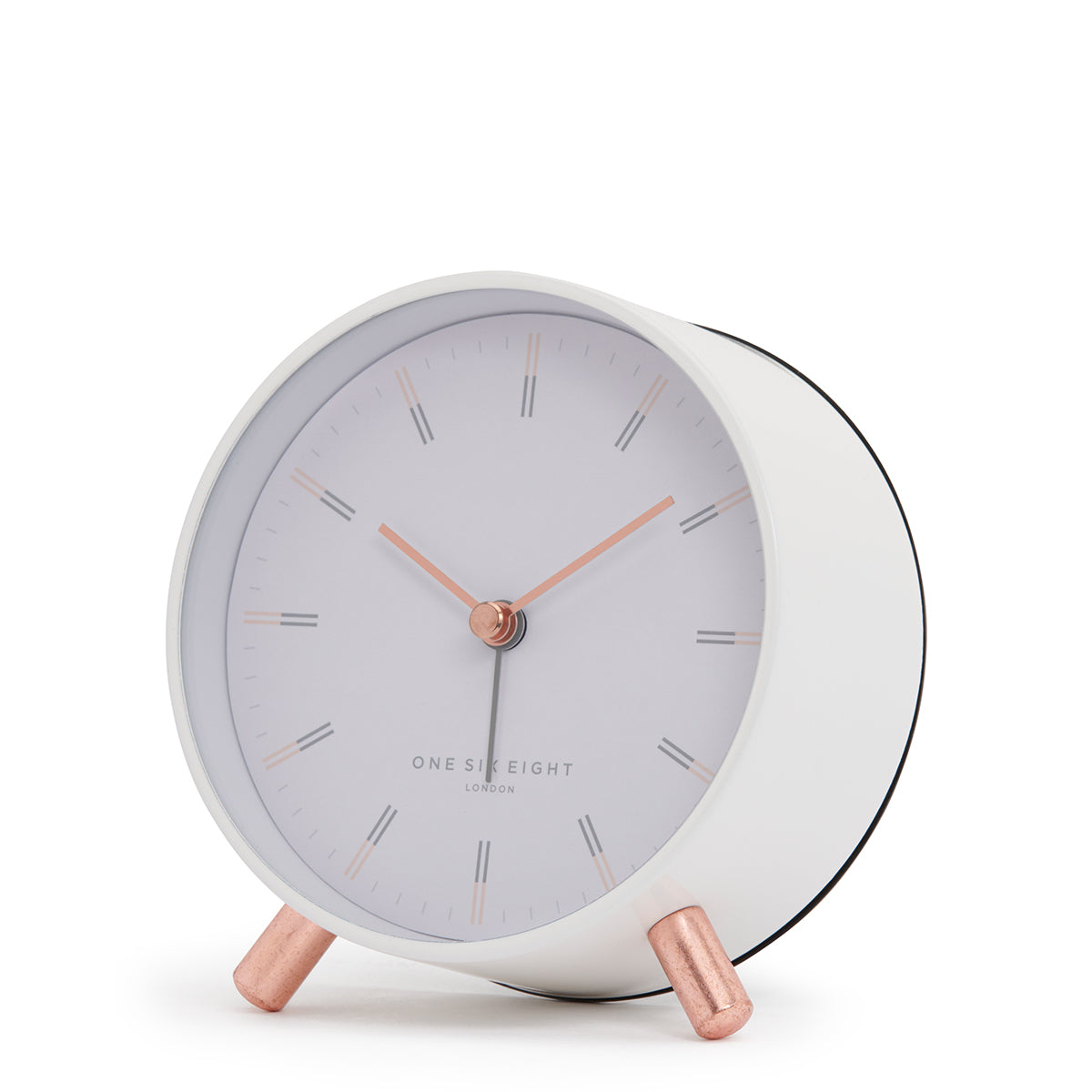 ELLIE White Silent Alarm Clock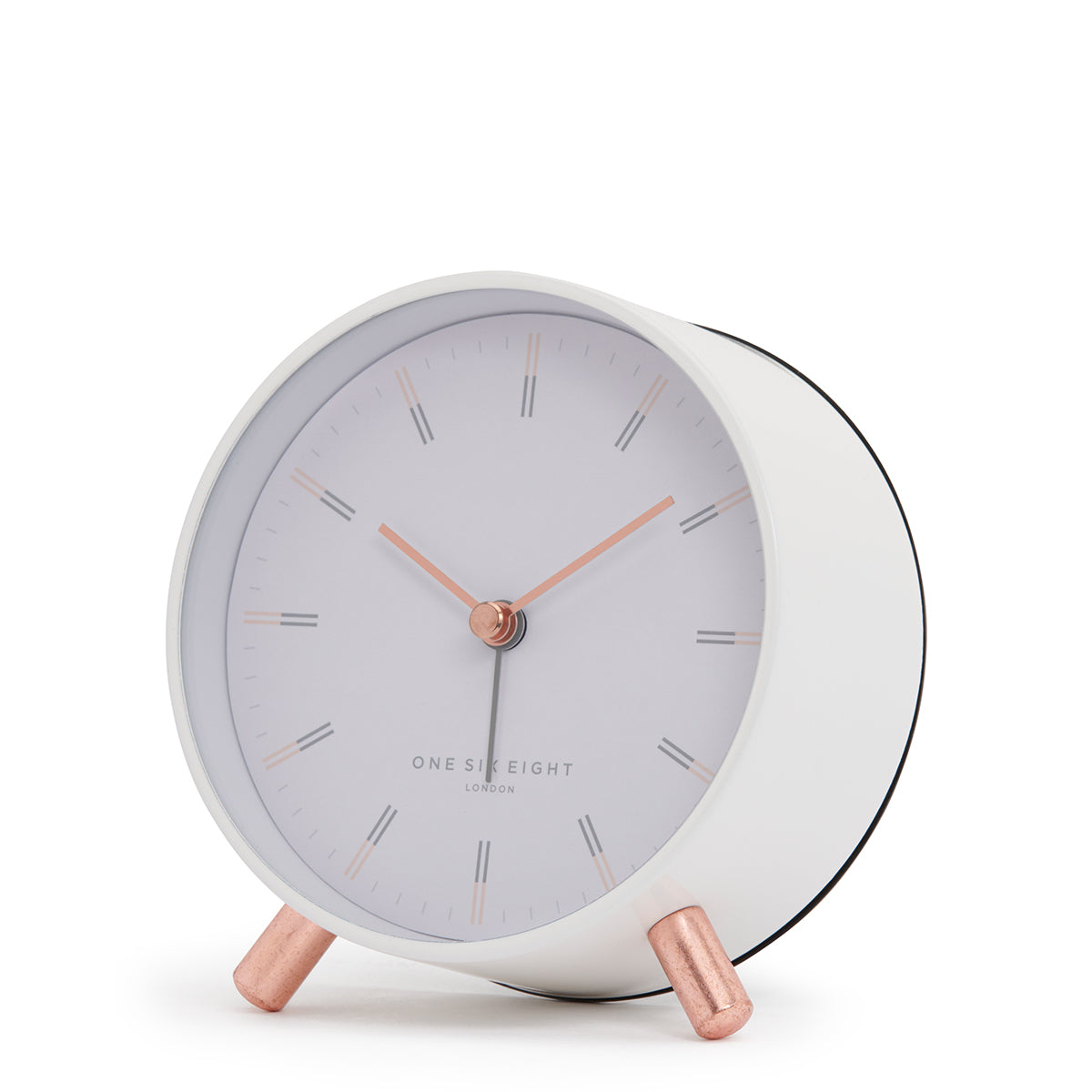 This product has no reviews yet.
An elegant bedside addition that will make your wake-up more glamorous than ever.
With a stunning combination of rose gold metal fittings and a lovely soft blush pink / white, Ellie is probably one of our most feminine clocks. Her interesting Markers are a combination of colours adding to her whimsical look. We think shes more than a bedside alarm clock and will sit just as well as a beautiful desk or table clock. She has an alarm function to help you wake up bright and breezy, and a night-light for your convenience to check the time in the hours of darkness.
And like all our bespoke designed clocks, Ellie boasts a silent sweep movement which means the hands will smoothly rotate around the face without the ticking motion so you can ensure a quiet and restful environment throughout the day or night
Beautifully boxed in our bespoke branded packaging, this clock will make a perfect addition your home or indeed a special gift for any occasion.
Available in Blush, Blush / White or White
Glass lens, gold legs and gold hands
Double line dipped markers
Alarm and nightlight functions
Measures 11cm diameter x 5cm deep
Dimensions
11cm diameter x 5cm depth
Silent Mechanism (no tick)
Battery Details
Battery Details:1 x AA (not included)
Care Instructions
Wipe clean with a dry cloth