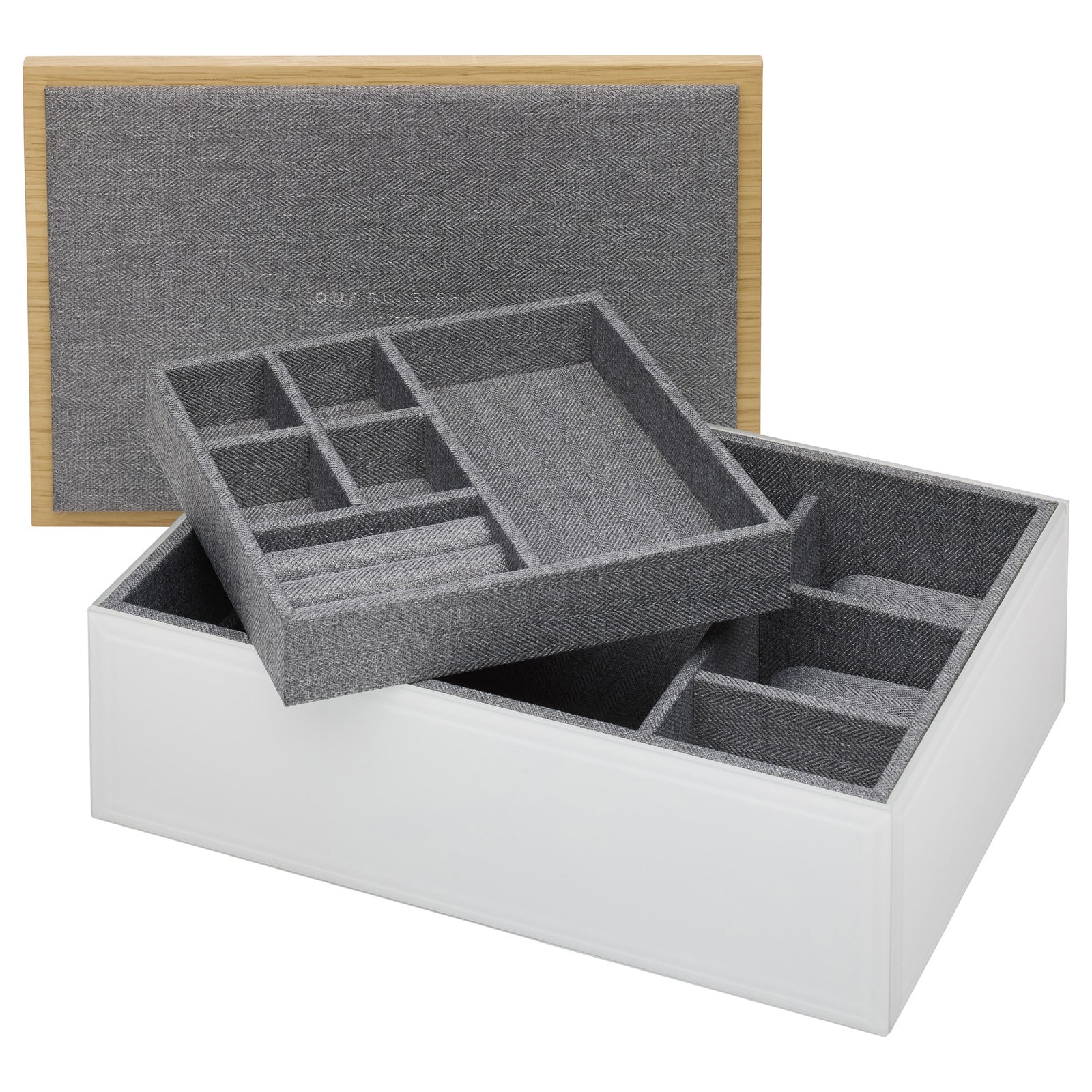 EVA Large Jewellery Box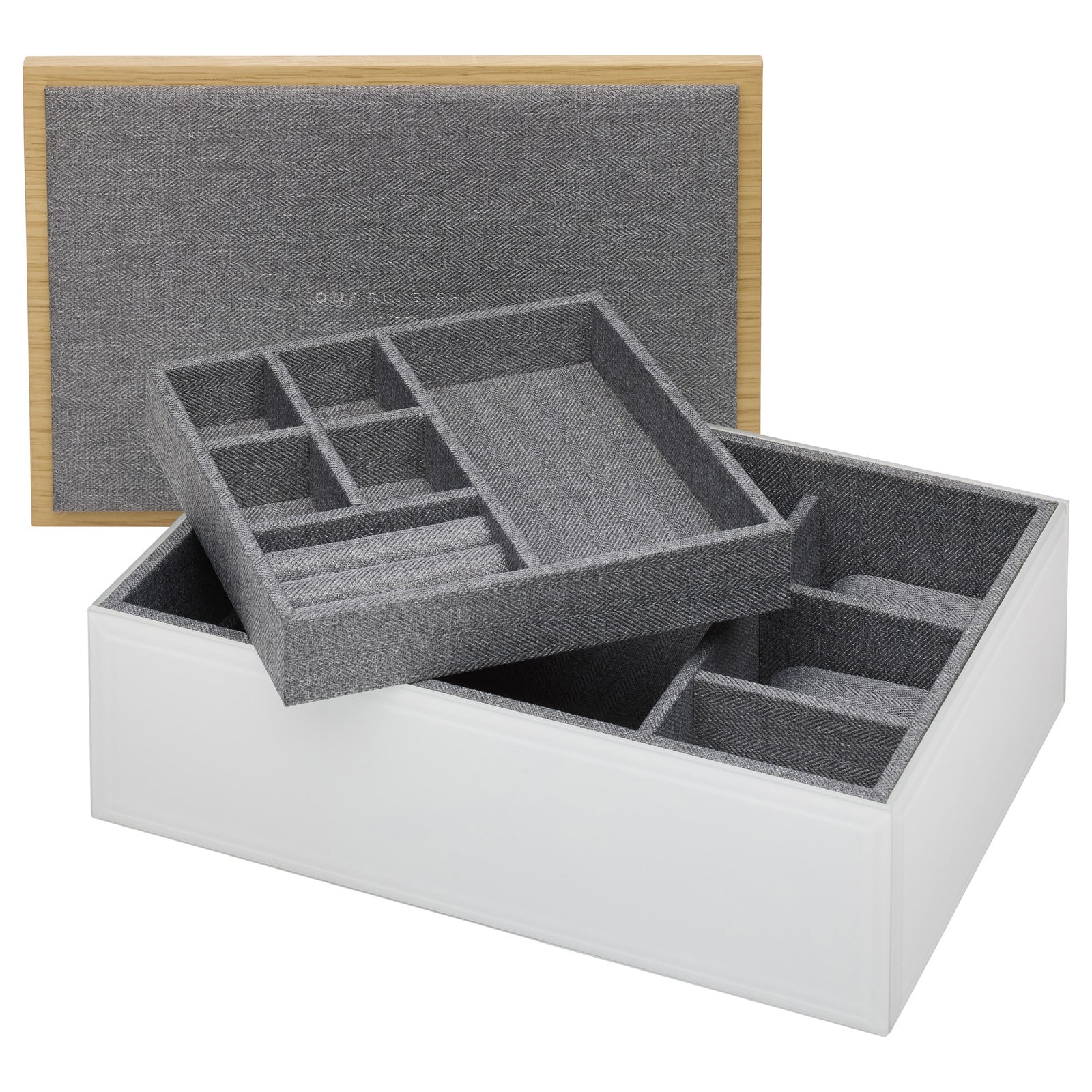 A luxurious jewellery box that boasts both function and beauty.
Eva - for the lady that loves all that glitters. These stunning pure white glass boxes are teamed with a Natural solid wood lift off lids. They are lined with a sophisticated, pale grey herringbone tweed, perfect for keeping your jewellery and precious items scratch free and safe. These boxes are glamourous but simplistic offering a range of storage options.
EVA XL is the perfect jewellery box for all ladies. This modest sized box boasts three singular watch pad compartments, a handy lift out top tray with handy compartments for your earrings and charms and a larger space to pop your bracelets and necklaces in for easy access. Beneath the lift out tray is an open plan compartment to keep larger items of jewellery that need that extra bit of space. This beautiful box is so striking yet completely functional with lots of space to hold your collection. Simple but beautiful, an ideal gift for the jewellery lover.
Multi purpose jewellery box
Removable tray for extra storage
Solid wood lid
Premium Herringbone Lining
Glass Body Construction
Large: 28cm L x 20cm W x 9cm H
XL: 35cm L x 25cm W x 9cm H
This product has no reviews yet.