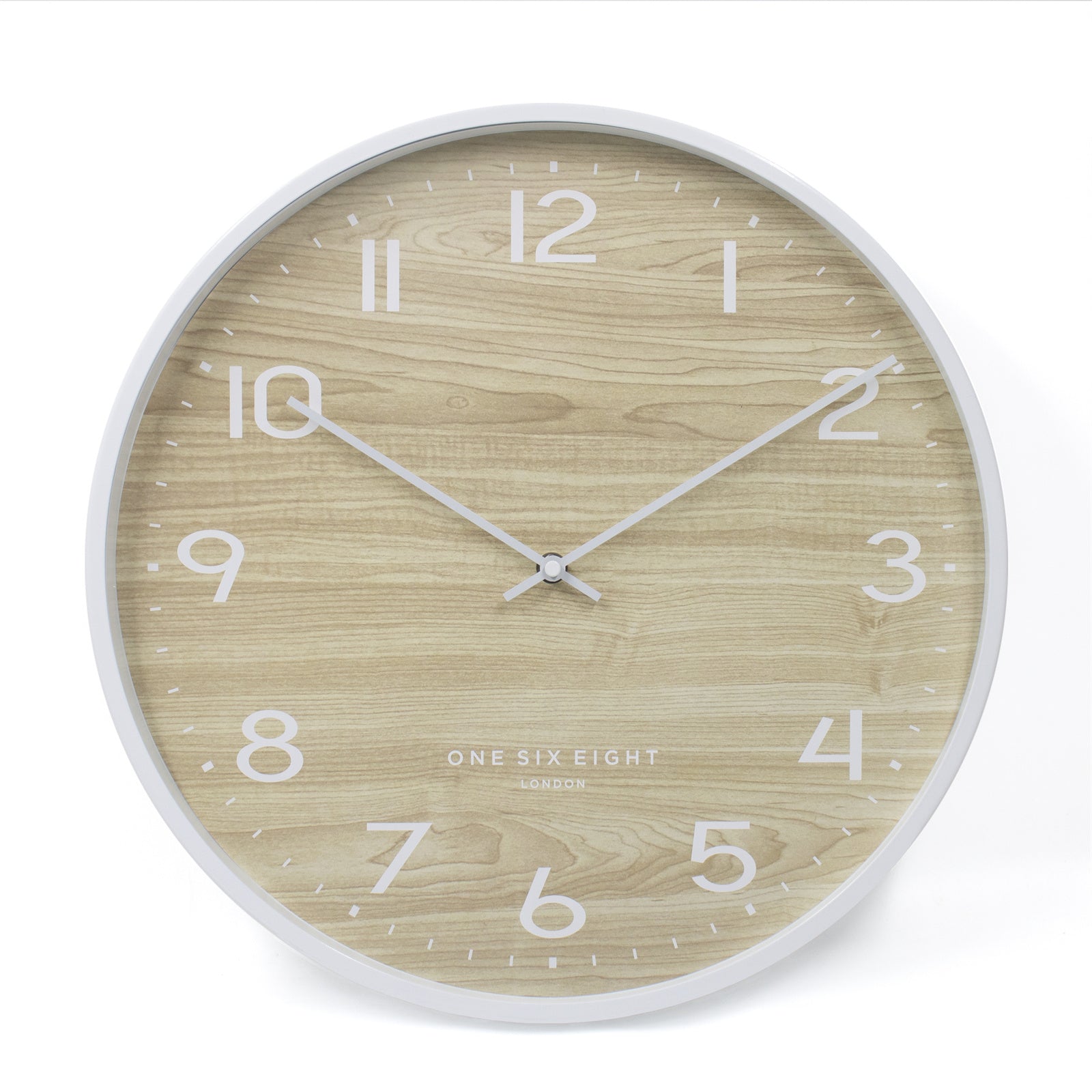 TAYLOR 40cm White Silent Wall Clock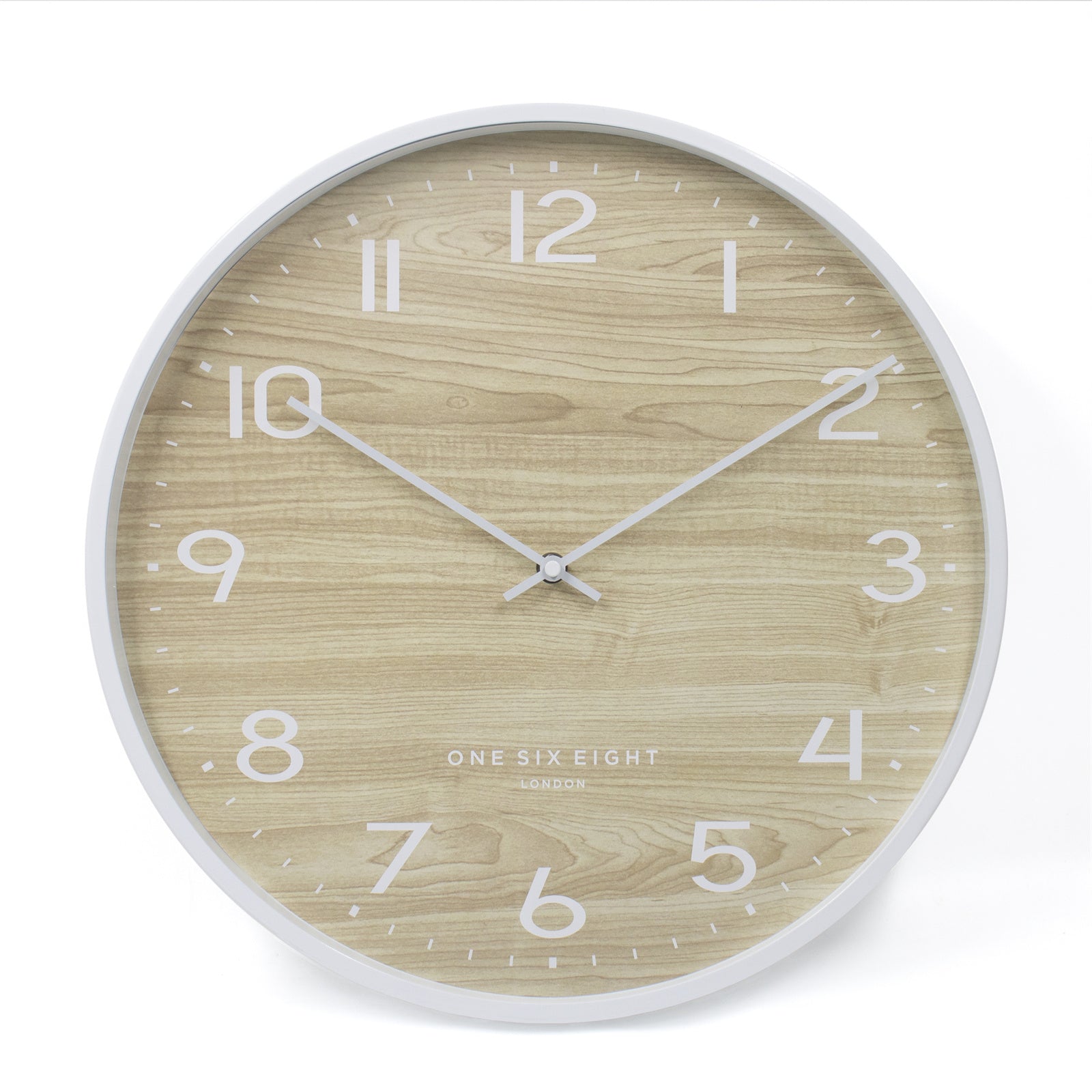 A selection of clocks that have exceptional quality and refined quality craftsmanship to grace your walls and give your home the finishing touch.
Beautifully boxed in our bespoke branded packaging, this clock will make a perfect addition your home or indeed a special gift for any occasion.
Available in 40cm
Silent movement / mechanism
Wooden Dial
Glass lens
White arabic numbers
White metal case
White hands
Wooden Vaneer Dial
1 x AA Battery
Industry-leading 5-year manufacturer's warranty
This product has no reviews yet.